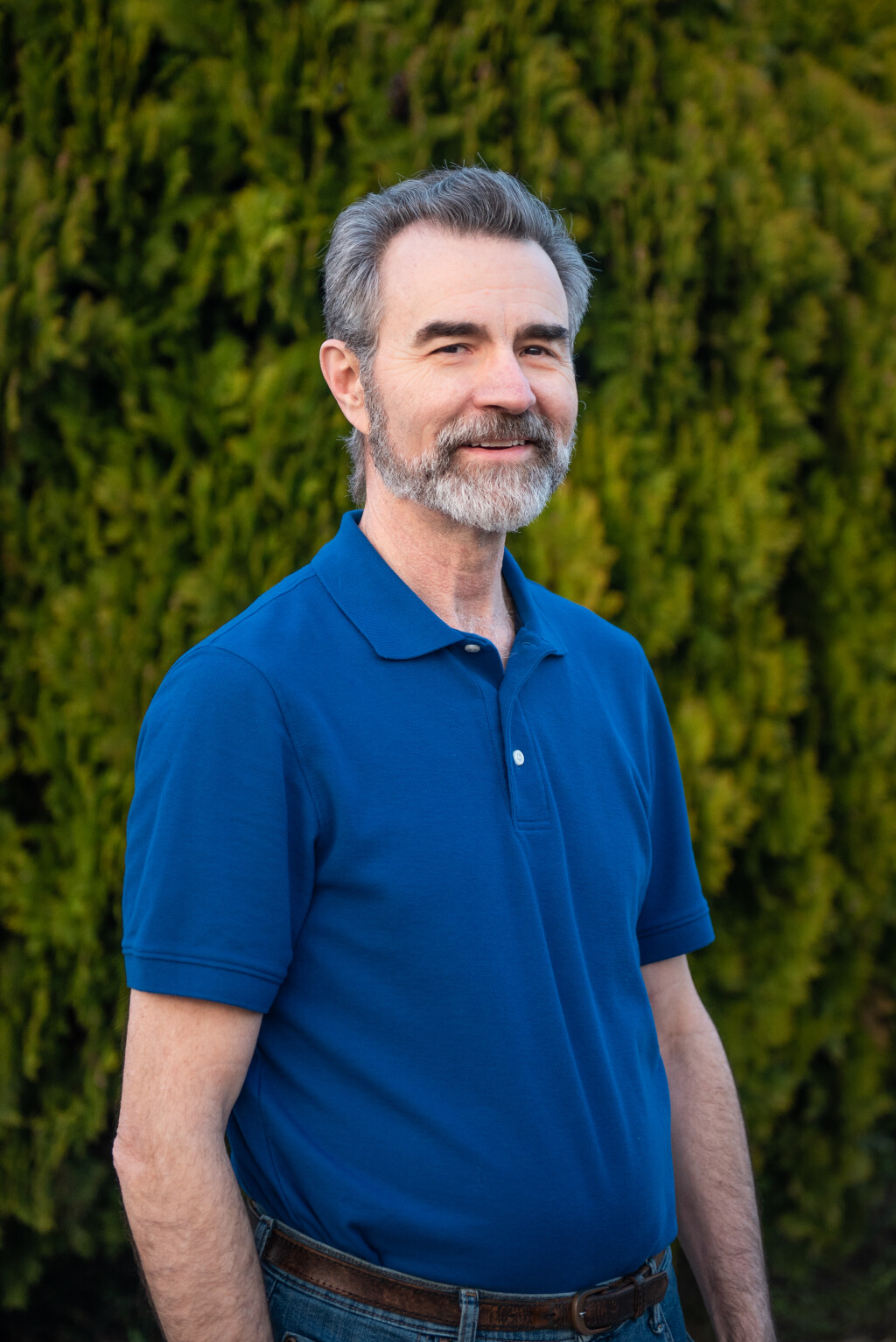 Steven Armstrong
Assistant Pastor
Office: 972-230-3000
Steven Armstrong is the Assistant Pastor of Windsor Park Baptist Church. He often preaches when the Senior Pastor is away and leads the worship service when the music minister is out. He facilitates the weekly Grief/Recovery Support Group. He teaches a 'Pastor's Adult Bible Study' group on Sunday mornings. He also enjoys taking turns leading Children's Church.
Steven is a graduate of DeSoto High School and has a Bachelor of Arts with concentrations in Bible, music, and psychology from Dallas Baptist College. He completed a Master of Divinity degree from Southwestern Baptist Theological Seminary and, later, a Master of Arts in Counseling from Dallas Baptist University. He also studied three semesters in the Summer Institute of Linguistics (education arm of Wycliffe Bible Translators) at the University of Texas in Arlington. He is a self-employed Licensed Professional Counselor in the state of Texas.
Steven grew up in Oak Cliff and surrendered his life to Jesus as his Lord and Savior the day before his eighth birthday. A few weeks later he was baptized as a believer in Jesus and became a member of Beckley Wynnewood Baptist Church. At the age of 12 he was called to be a missionary (as was his wife to be, Kay). He was called to his first staff position as a youth minister at the age of 18 during his first semester in college. He served at Lakeside Baptist Church, Duncanville, for three and a half years (where he got to know Kay). He later served as youth music director at Sunnyglen Baptist Church in Oak Cliff before being called to his first full-time staff position as Minister of Youth and Evangelism at Woodland Acres Baptist Church in Tulsa, Oklahoma. While serving there, the Lord led him and his wife, Kay, to apply to be missionaries with the SBC Foreign Mission Board. He would go on to serve 8 years in Liberia and another 8 years in Namibia as a church planter/developer. (Kay served as a missionary homemaker, teacher, and nurse.)
Brother Steve loves being a part of what God is doing in the world and being used by God to help others come to know and follow the Jesus he knows and loves.
Brother Steve enjoys (almost) all kinds of music and singing. He also loves playing sports. And he really loves all his extended family members, daughters and especially his grandchildren!